An interesting read… The West Antarctic Ice Sheet is the ice sheet that covers Antarctica on the Western Hemisphere side of the Transantarctic Mountains. The bed of this ice sheet lies well below sea level. The ice gradually flows into floating ice shelves such as the Ross Ice Shelf and Ronne Ice Shelf, and also glaciers that dump ice into the Amundsen Sea.
Azimuth
You may have heard the news: two teams of scientists claiming that the West Antarctic Ice Sheet has been irreversibly destablized, leading to a slow-motion process that in some number of centuries will cause 3 meters of sea level rise.
"Today we present observational evidence that a large section of the West Antarctic Ice Sheet has gone into irreversible retreat," an author of one of the papers, Eric Rignot, a glaciologist at NASA's Jet Propulsion Laboratory, said at a news conference recently. "It has passed the point of no return."
A little context might help.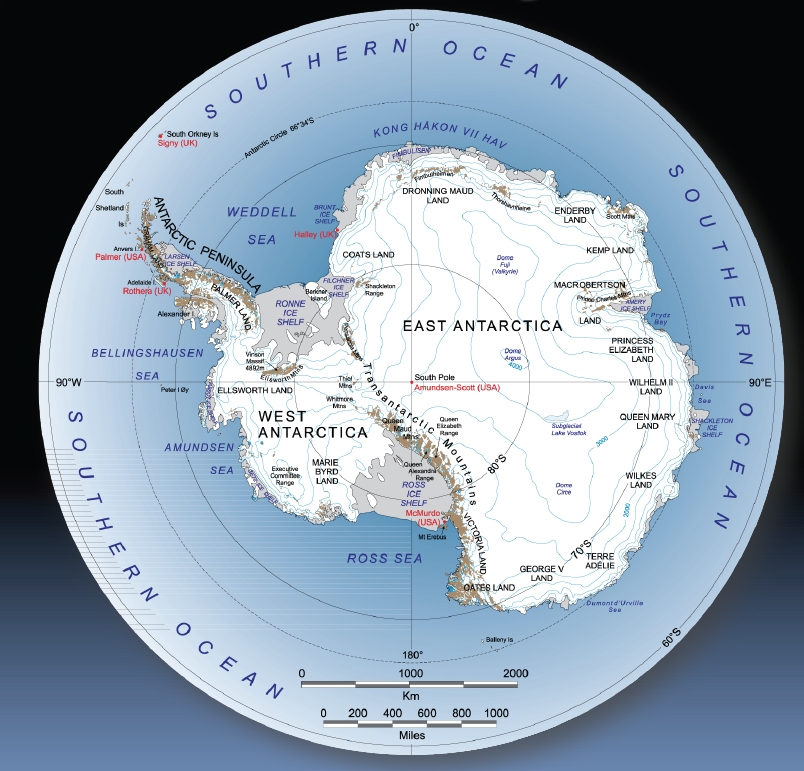 The West Antarctic Ice Sheet is the ice sheet that covers Antarctica on the Western Hemisphere side of the Transantarctic Mountains. The bed of this ice sheet lies well below sea level. The ice gradually flows into floating ice shelves such as the Ross Ice Shelf and Ronne Ice Shelf, and also glaciers that…
View original post 1,062 more words